The climate crisis is one of the most pressing issues of our time, and tackling it requires innovative solutions. One approach that's gaining momentum is nature-based solutions (NbS), which involve using natural ecosystems to fight climate change. In this article, we'll explore what nature-based solutions are, why they're important, and how they can help us combat the climate crisis. We'll also look at some examples of initiatives supporting nature-based solutions and highlight how veritree is using technology to facilitate and scale these solutions.
What are nature-based solutions?
NbS involve using natural ecosystems to address environmental challenges. In the context of climate change, these solutions aim to reduce carbon emissions or absorb carbon from the atmosphere. Some examples of nature-based solutions include:
Reforestation and afforestation: planting new trees in areas that were previously deforested or degraded
Agroforestry: combining trees with agriculture to create sustainable, productive landscapes
Wetland restoration: restoring degraded wetlands to improve water quality, prevent flooding, and provide habitat for wildlife
Coastal and marine ecosystem restoration: restoring kelp, mangroves, and other coastal ecosystems to reduce erosion, absorb carbon, and provide habitat for fish and other aquatic species
Why are nature-based solutions important?
There are several reasons why NbS are important for combating the climate crisis:
1. They sequester carbon: Trees and other plants absorb carbon dioxide from the atmosphere during photosynthesis and store it in their biomass. This means that nature-based solutions can help to remove carbon from the atmosphere and reduce greenhouse gas emissions.
2. They provide co-benefits: Many nature-based solutions provide additional benefits beyond just carbon sequestration. For example, reforestation can help to improve soil health, prevent erosion, and provide habitat for wildlife. Wetland restoration can improve water quality, provide flood control, and support recreational activities.
3. They're cost-effective: Compared to some other climate mitigation strategies, such as building new infrastructure or implementing new technologies, nature-based solutions can be relatively inexpensive. This means that they can be implemented by a wide range of stakeholders, from individuals to governments.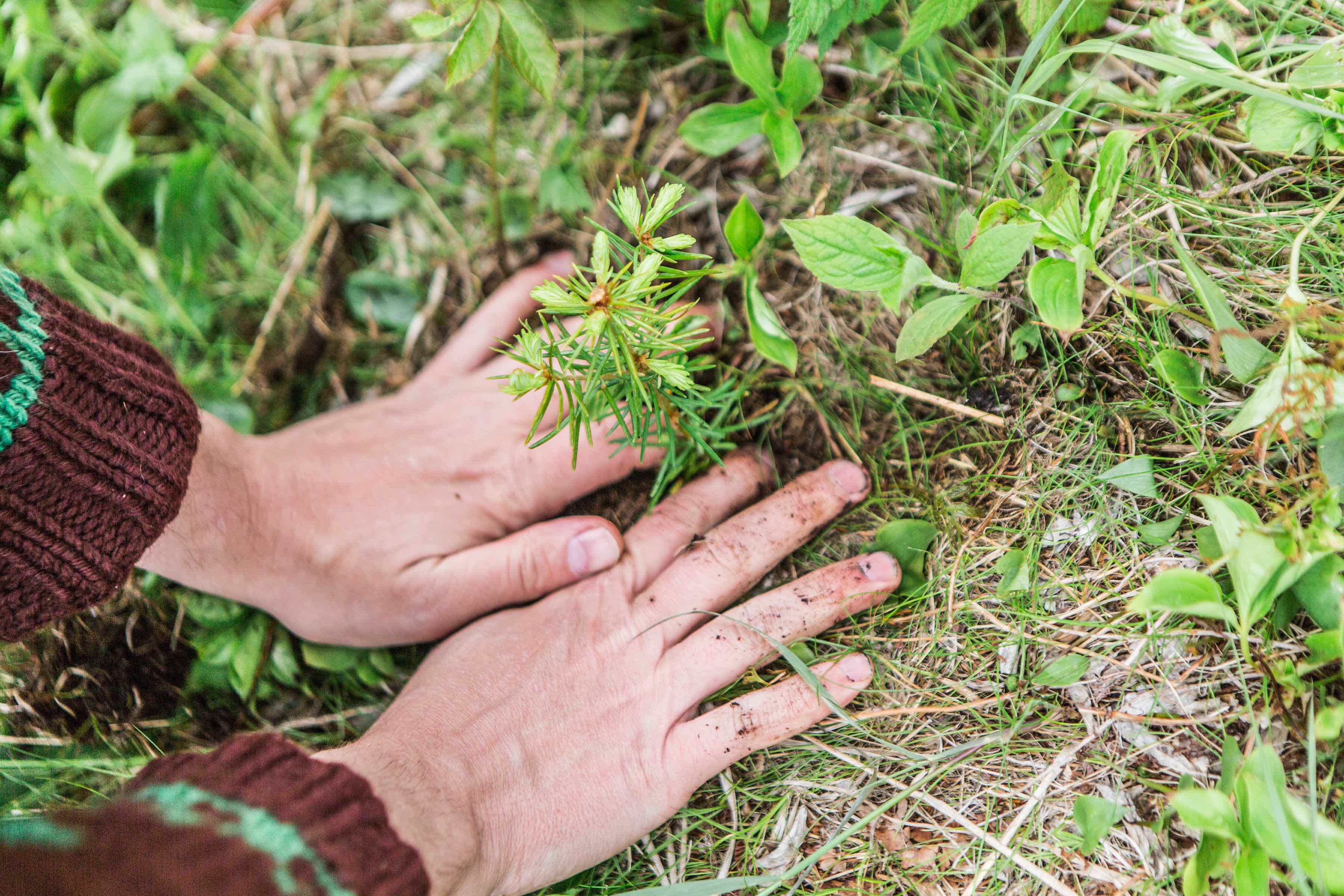 Examples of initiatives promoting nature-based solutions
There are many examples of global initiatives that support nature-based solutions. One notable example is the Bonn Challenge, which is an international project to restore 350 million hectares of degraded and deforested land by 2030. The Bonn Challenge has already mobilized commitments to restore over 70 million hectares of land in more than 60 countries.
Another noteworthy project that serves as a catalyst for nature-based solutions is the "30x30" initiative, which aims to conserve and restore 30% of the world's lands and oceans by 2030. This ambitious target was set by the United Nations and has been endorsed by many countries around the world. The 30x30 initiative recognizes the crucial role that natural ecosystems play in mitigating climate change and preserving biodiversity. By protecting and restoring natural habitats, we can help to reduce carbon emissions, support wildlife populations, and create more resilient communities.
Measuring and verifying nature-based solutions
Now that we know what nature-based solutions are, and why they're so important, we'll look at how we can account for and measure their impact.
veritree exists to scale NbS. Its unique tech platform uses on-the-ground data collection and block-chain technology to monitor and verify the impacts of NbS to ensure outcomes are measured and verified. With veritree's innovative approach to providing increased visibility and standardization to the outcomes of restoration they hope to promote the adoption of nature-based solutions and accelerate the transition to a low-carbon economy.
In conclusion, nature-based solutions offer a promising approach to addressing the climate crisis. By working with nature, we can reduce greenhouse gas emissions, provide co-benefits, and build more resilient communities and ecosystems.